Hello everyone, I hope you are well! This is the beginning of the week and today I will write about hotel and more particularly ultra romantic hotel in Lyon. I recently spent a night in the red suite of Gourguillon on the heights of Old Lyon and I can assure you that this hotel is clearly worth it!
The Gourguillon is the perfect hotel for a romantic night during a weekend. Nestled on the slopes of Old Lyon, the Gourguillon is a small haven of peace, ultra intimate. It stands out as one of the most renowned hotels in the city. With its 10 rooms, it remains a quiet and discreet hotel. Especially when you visit the surroundings. Indeed, the hotel is located in the rise of Gourguillon, which leads straight to Fourvière. This picturesque alley seduces with its charm and calm.
THE ROOM
For the night at Gourguillon, we had the chance to discover the gigantic Red Suite. Modern and elegant, it perfectly matches with a romantic weekend. It extends over more than 100 squared meters and has a terrace with a panoramic view of Lyon. I must admit that breakfast on the terrace in the sun … is really the best! Arrived at the hotel, a small passage will give you access to the entrance of your room. In this entrance, you will also find the access to the room at the bottom of the Red Suite.
Price / night in the Red Suite : from 850 €
WHAT YOU CAN FIND AROUND
The Old Lyon, Fourviere cathedral
Saone docks
Curiosity garden
Bakery, little shops
St-Jean Baptiste cathedral
MY OPINION
WHAT I LOVE
The jacuzzi with opening on the outdoor terrace
The outdoor terrace during sunrise and sunset, the colors are magical and it's really great for a glass of wine and for breakfast
The staff welcome, a little thing really important for me when I try a hotel
WHAT YOU SHOULD KNOW BEFORE BOOKING
The price of the room doesn't include breakfast.
There are possible packages according to your desires: champagne, flowers, etc.
If you read the reviews on Google, many people are writing there is humidity in the room with the jacuzzi. Sincerely, I disagree with it and I say that with honesty. The hot tub was used for over 30 minutes and there was no problem. If ever, open the window slightly, but we didn't have any issue with that.
MY RATE
Place : 10/10
Decoration : 7/10
Spa : 8/10
Surroundings of the hotel: 9/10
Room: 8/10
Food: NA
Service: 10/10
Value for money : 6/10
Global experience : 8,2/10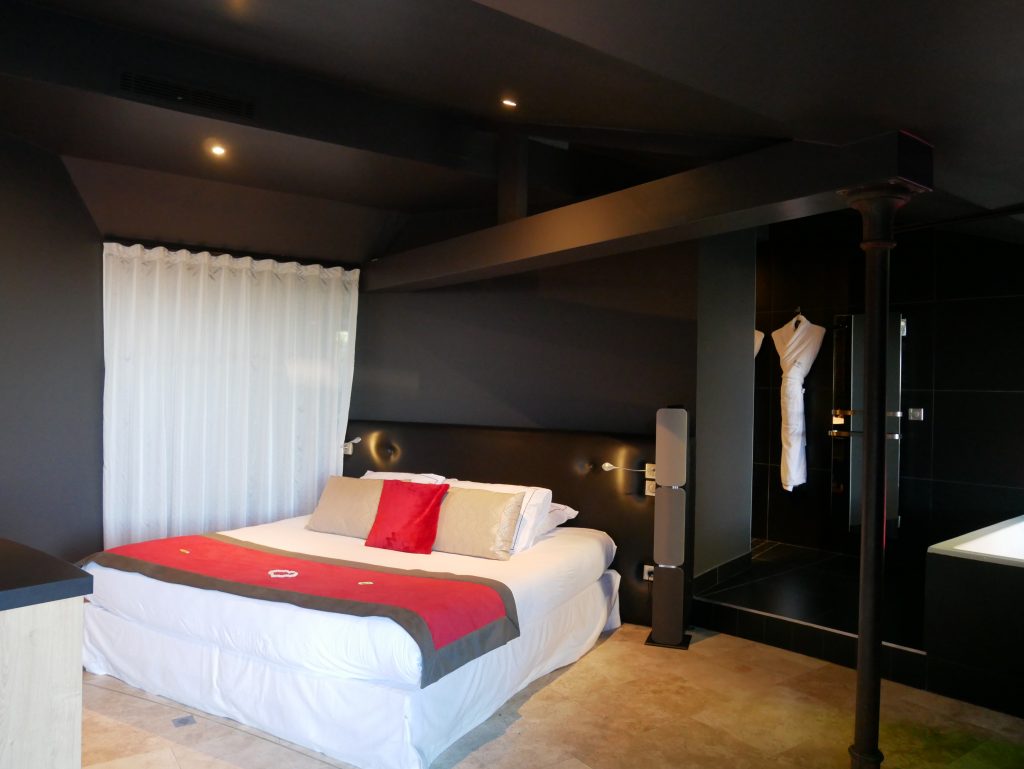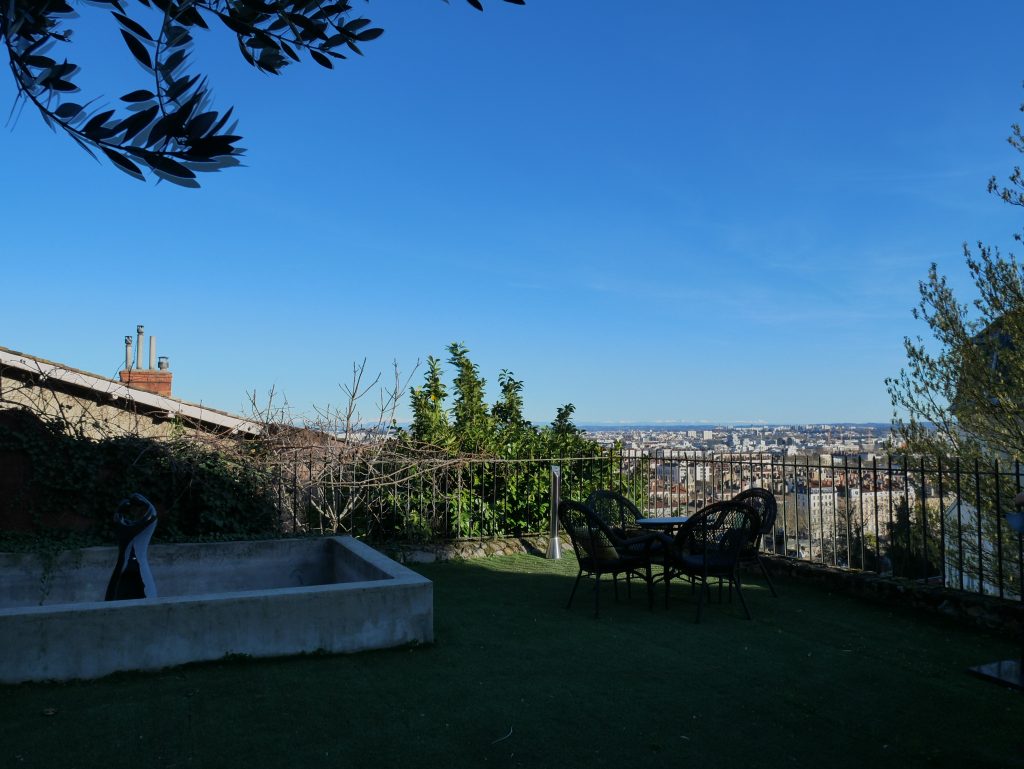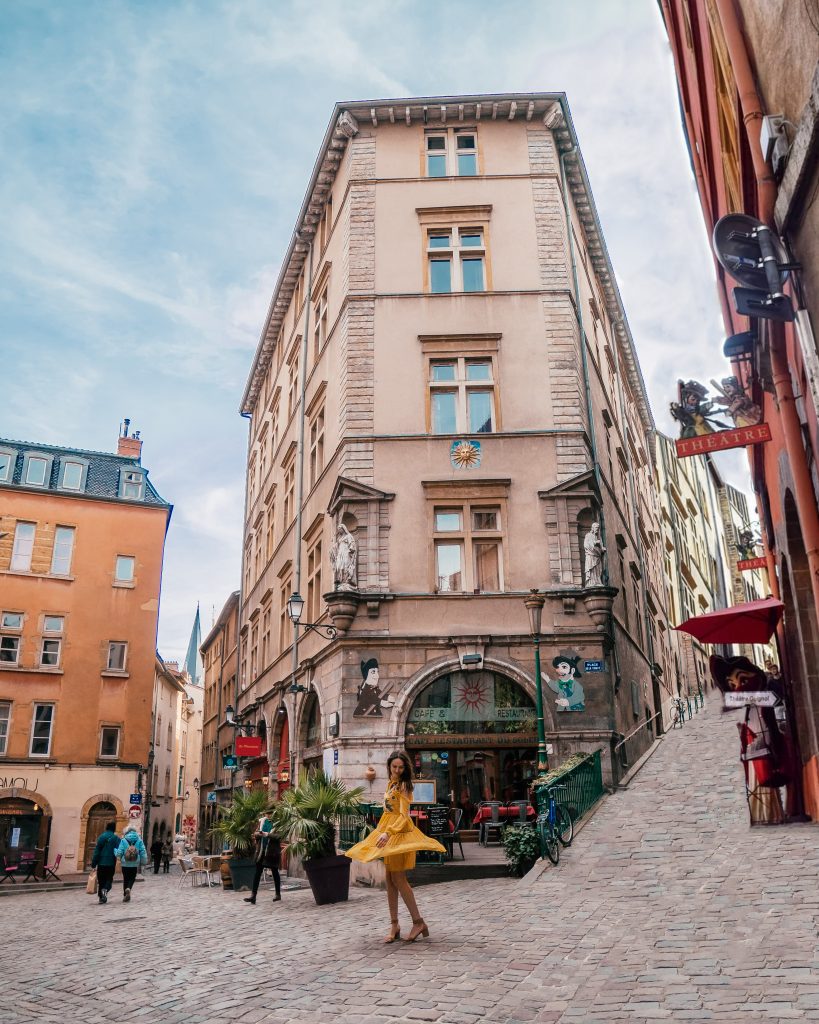 You can find all the information about the hotel on the website Gourguillon.