Are you planning your next trip to New York? Need help for what you will do on site? Still don't know where to sleep? Which neighborhoods to visit? In this guide, I give you all the information you need to plan your trip and the things you need to do and see in New York.
Are you finally starting and want to discover the famous city of New York? Manhattan, Brooklyn, Williamsburg … There are many neighborhoods and you feel a little bit lost, I'm wrong? This guide has been created to give you the keys and help you plan your trip. It was designed for 5-day in New York. As usual, you can edit, add or delete visits and items. I am here to give you my ideas, to tell you my experience and especially to answer your questions.
BEFORE THE TRIP : BE PREPARED
All international travelers authorized to travel to the United States must apply for ESTA. With this tourist VISA, you must not work on the territory and your stay must not last more than 90 days. After completing your application on the government website, you will receive the e-VISA within 5 days, maximum. ESTA is valid for 2 years and costs $ 14.
There is no "Vaccines" part of this guide, because there are no mandatory vaccinations to be done before going to New York.
No need to rent a car in New York, you will move mainly by foot, subway or bus. You can also choose the option of the famous yellow taxi. Pay attention to the price and your budget before to choose. To get your Metro Card (metro, bus), go to a station and choose the option "Unlimited trips" for a week. Price: 33 dollars
You won't need to recharge your card. Be careful not to lose it, it will serve you throughout your stay in NYC! The subways are even open at night, which is perfect when you come back from a party 😉
There is also the UBER option, as in many major cities around the world today. I didn't have the opportunity to test it knowing that I had my Metro Card and that I didn't want to spend money on other transports. You must also know that you will walk, walk and walk …. New York is really big and it's the best way to discover little pretty things on your way.
Between accommodations, meals, airfare, activities and tours, you will see that your budget for New York can quickly flare up! Be aware that it is possible to eat a slice of pizza for 99 cents, sleep in hostels for less than 50 dollars a night and find Air Bnb out of Manhattan at very affordable prices.
The visits in New York are quite expensive. I didn't choose this option, but I know my friends  bought the New York City Pass to visit a maximum of places. This pass is valid for 9 consecutive days and gives you the right to visit: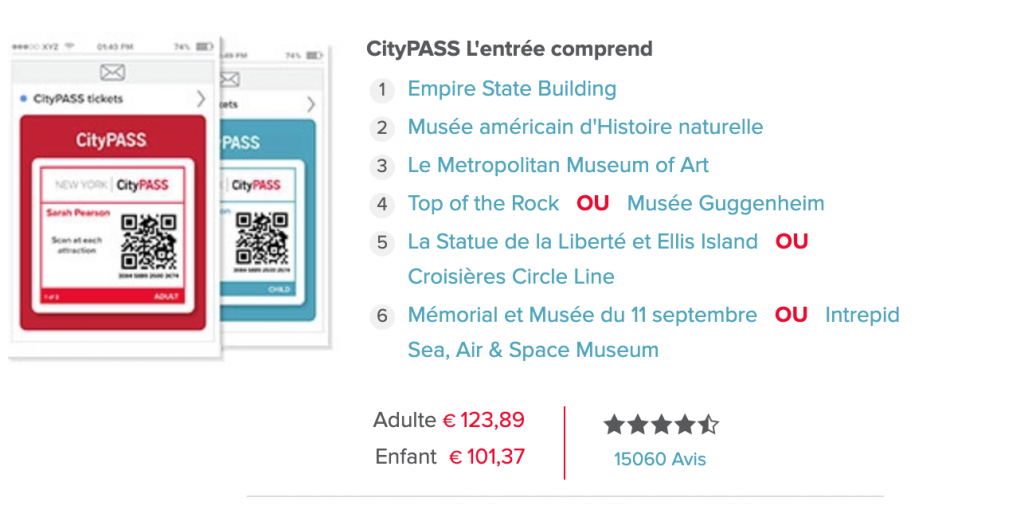 I must confess that I'm not too much a girl for museums (shame on me?). I already knew what I wanted to see when I came to New York. So I chose the option of a  solo discovery and I took my tickets directly for the sites I wanted to see as the Top of the Rock (ticket price 41 $ including taxes).
From Paris – CDG or Orly, you will easily find direct flights with low cost airlines. It's worth it! I took the LEVEL company and paid 298 € return. Attention, the meal and the checked baggage are not included in the price but if you prepare some to eat in advance it's worth it right?
I had a lot of questions about it and yes, you can pass customs with food (except drinks). Other low cost airlines offer round-trip flights to New York such as XL Airways or Norwegian Airlines.
Prince : from 300$ go and return (direct) 
The weather in New York changes pretty quickly! Always have a sweater and a jacket, even during spring. In summer, it's very hot! And in winter … it's VERY cold! Plan a comfortable outfit for walking and especially a good pair of shoes. To get an idea, I went there at the beginning of May and here is what I put in my suitcase:
[show_shopthepost_widget id="3601730″]
[show_shopthepost_widget id="3601731″]
[show_shopthepost_widget id="3601732″]
DURING THE TRIP
Morning: Statue of Liberty + Financial District
For low budget : take the free ferry to Staten Island and make a round trip. You will see the Statue from a bit fat but it is worth it!
For high budget: take a ticket to visit the Statue of Liberty, Ellis and Liberty Island (starting at $ 25)
Do not miss Wall Street, the memorial of September 11, the famous Taurus (I didn't like it so much), the World Trade Center, the futuristic train station Oculus.
Afternoon: walk in Tribeca, Soho, Little Italy and Chinatown.
These neighborhoods are hyper trendy, crowded with cool coffee shops and vintage shops. You'll find crazy cupcakes, cheap beauty salons and typical churches. The buildings are both industrial, old and really typical of southern Manhattan. You will also see many red stone buildings.
Sunset: Brooklyn Bridge Park / Dumbo
Unfortunately it was raining during our stay and we did not have the chance to do the sunset from Brooklyn Bridge but it's so cool! Arrive early and watch the lights go down behind the buildings! It's a stunning thing. Finish your day with a drink on the famous Dumbo Rooftop (entry is not free). The atmosphere is really cool.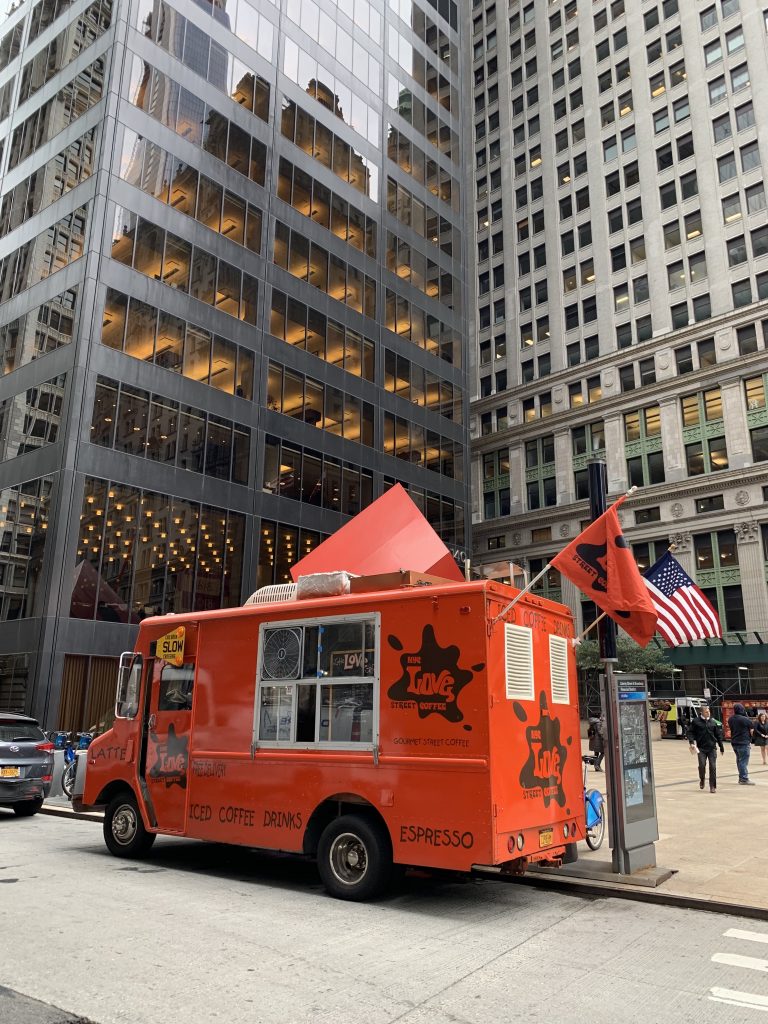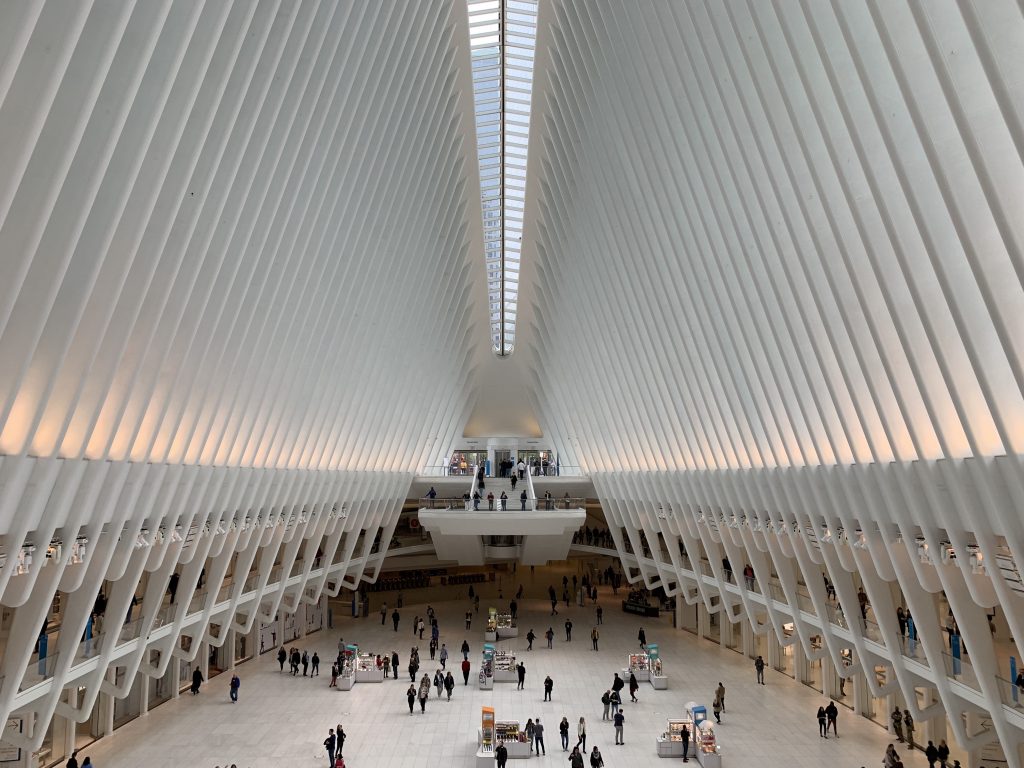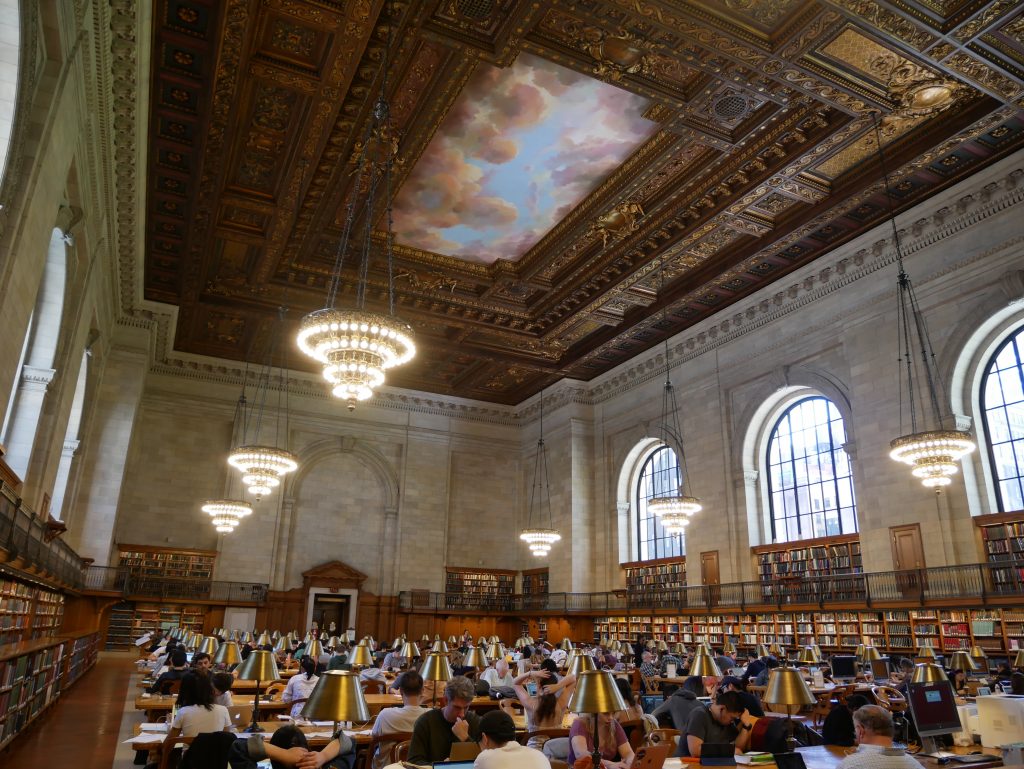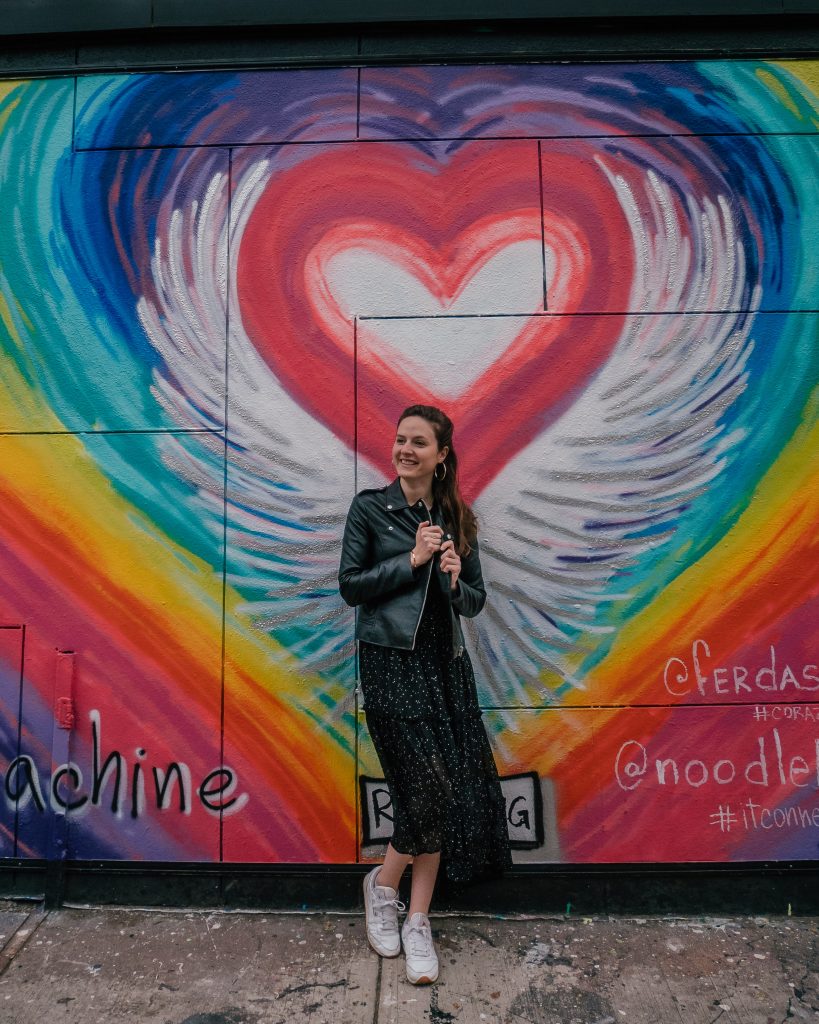 Morning: Vessel + Highline and Chelsea Market
The entrance to The Vessel is free. Just go to the small stand near the entrance. They will give you a ticket with a time to respect to visit the site. Then head down to Chelsea Market for lunch and visit Highline, a green lane in New York. This old aerial railway has become a beautiful suspended park. You can admire Manhattan from another angle!
Afternoon: Greenwich Village + Flatiron Building
This neighborhood is one of my favorites! Florists, beauty salons, beautiful buildings … there are really stunning places. When the trees are blooming, the streets are even more cute! The atmosphere is relaxed and ultra family. Friends fans will see the famous apartment and those of Sex and the City will be able to see where Carrie Bradshaw lived. From there you can walk up 5th Avenue to the Flatiron Building (fan of Spiderman here?). End the afternoon with the Empire State Building.
The first time I went to New York City, I made the Top of the Rock for the sunset and this time we went early in the morning. Sincerely, sunsets have the gift of making New York even more beautiful. So go for the sunset at Top of the Rock, the view is awesome!
Some people will tell you that Time Square has to be done day and night. For my part, I advise you to go there only at night. It's much more impressive and typical of Times Square!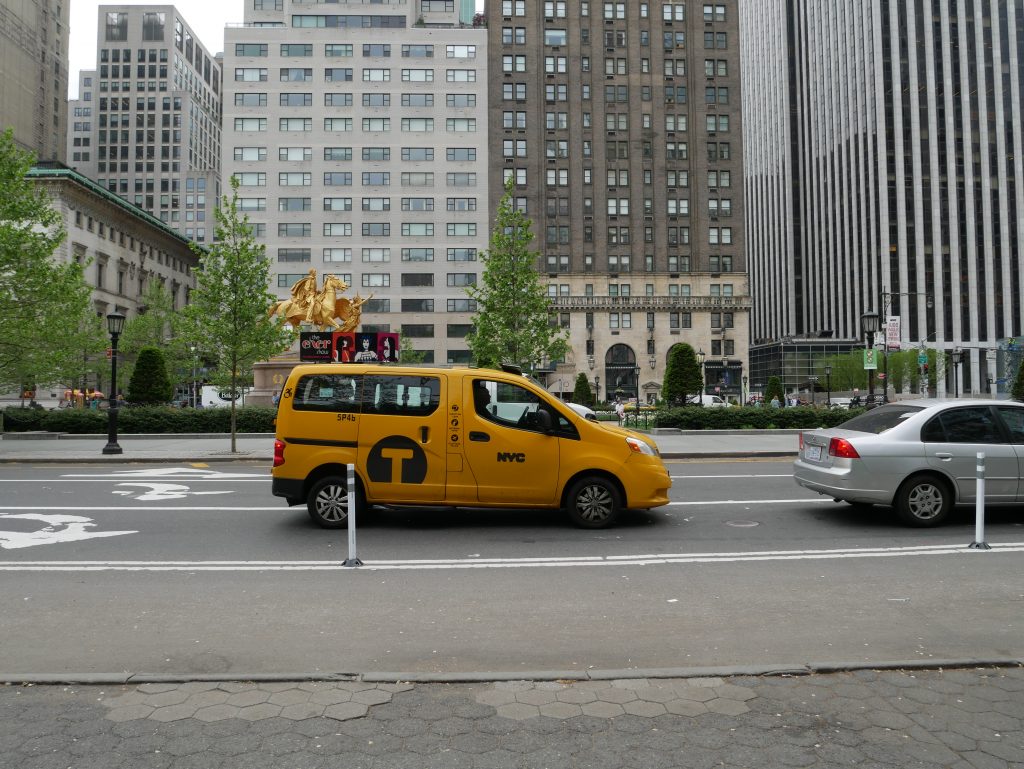 Morning: Central Park + St Patrick Cathedral + Grand Central Terminal + Bryant park
To visit Central Park, rent bicycles for 2 hours for 20 dollars. The stand is at the south corner of 5th Avenue. In Central Park, do not miss the Bethesda Terrace, Summit Rock and the three lakes. Then go down 5th Avenue to St Patrick Cathedral, Radio City Music Hall and end at Grand Central Terminal Station, Bryant Park and the New York Public Library (free admission). All these tours are free and really worth it!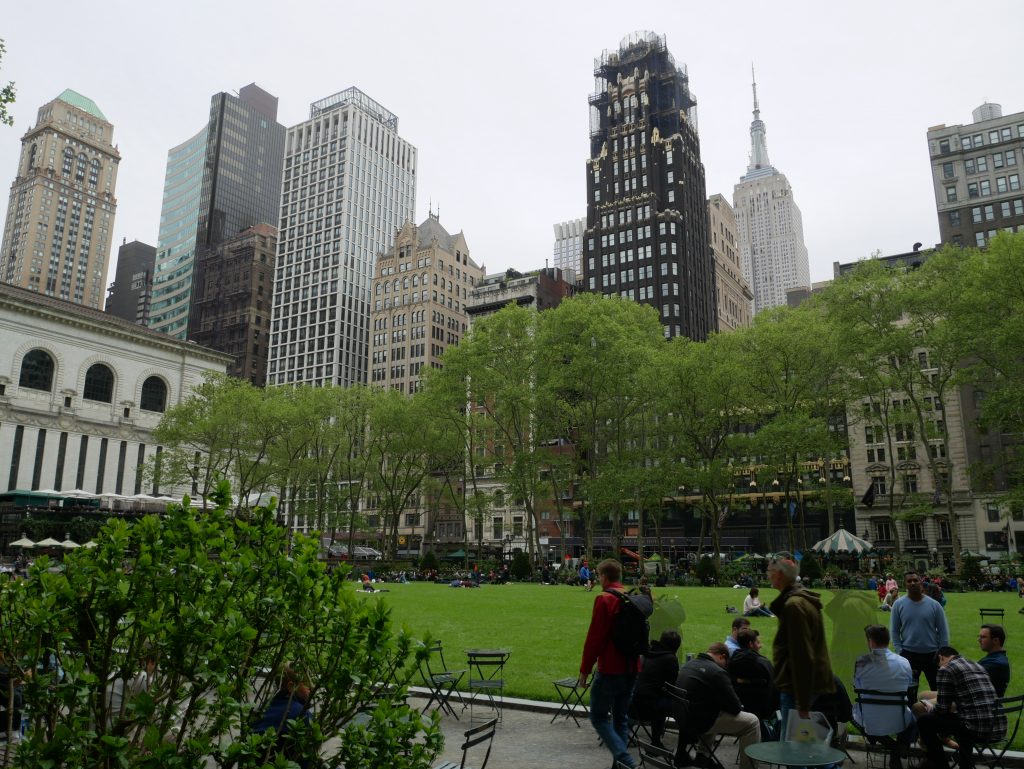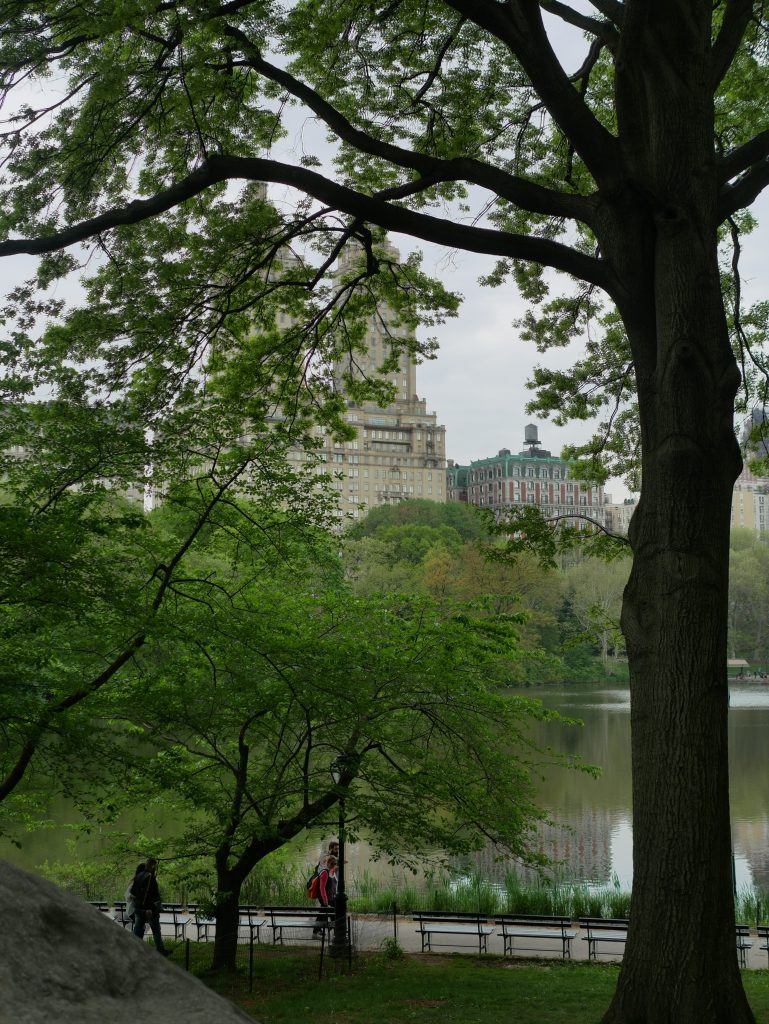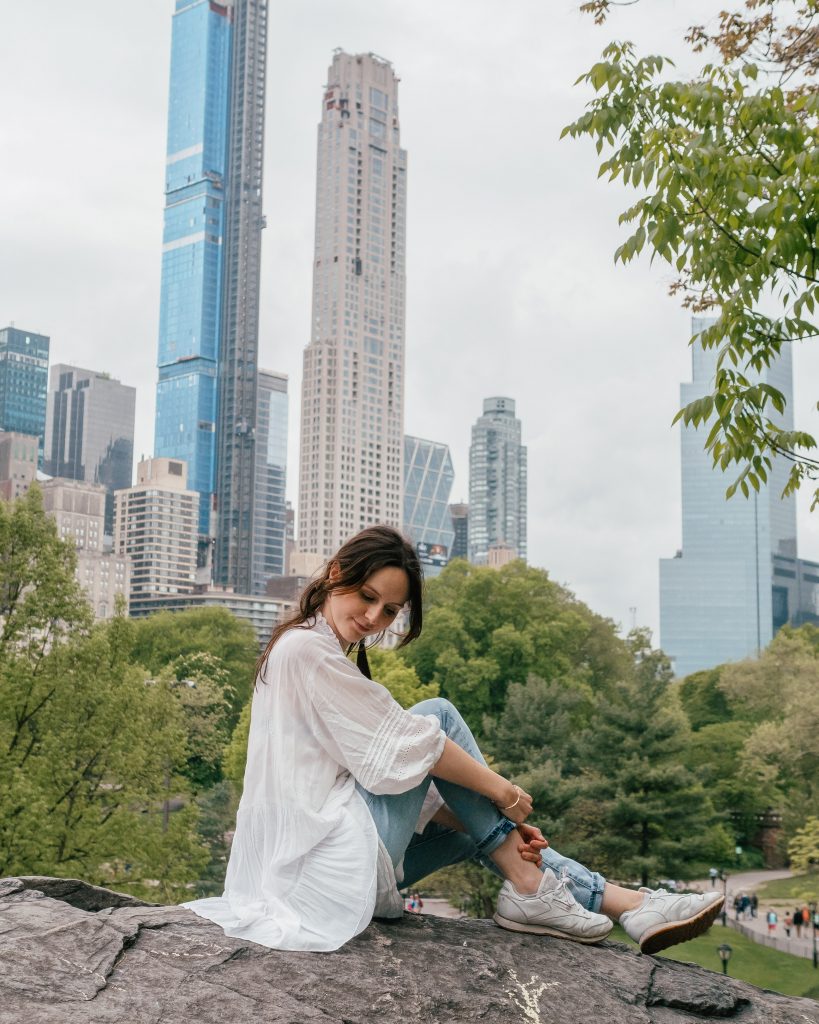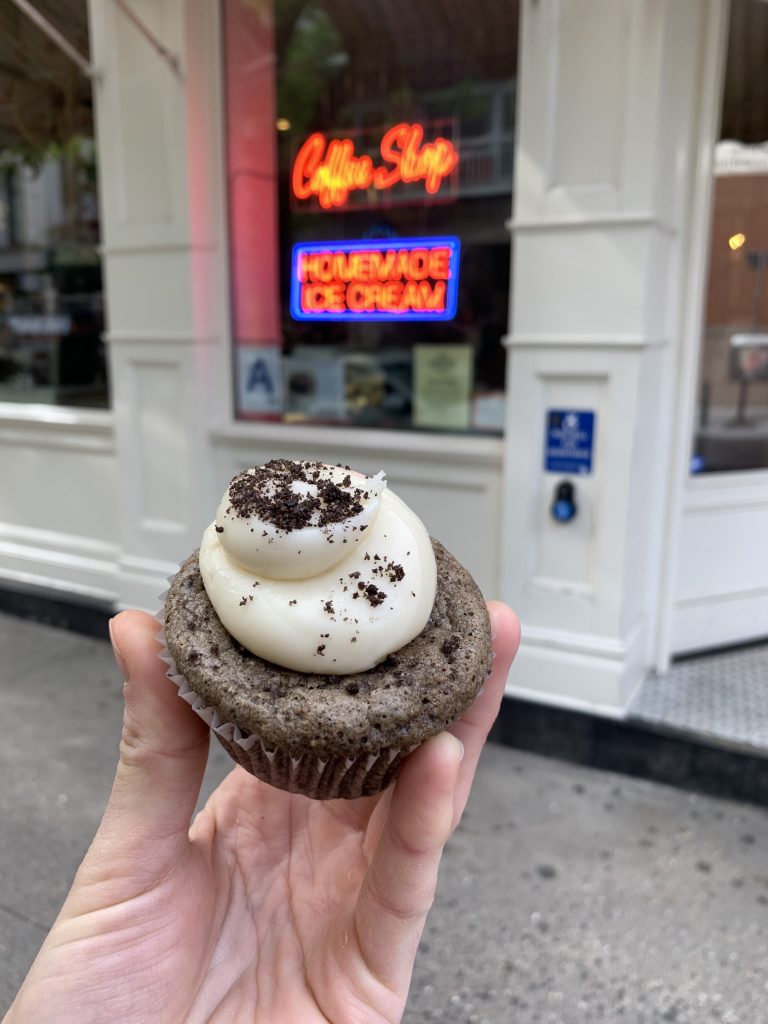 Afternoon + sunset: helicopter flight with Fly Nyon
You will tell me, why do you plan so much time for a helicopter flight that will last about thirty minutes? You have to know that the base where the helicopters take off is in New Jersey (more than an hour away with the traffic jams). It really is an incredible experience that I advise you to do at 300%. So yes, it's expensive! But WTF …. it was just one of my best memories of all the trips I've done so far.
In addition, there are always promotional offers on the website. You will have the choice between a flight with the doors or without the doors. Yes yes, you understand! You can fly over New York City in a helicopter without a door!
Flight from $ 249 (Doors-off / 16-19min)
Flight from $ 149 (Doors-on / 12-15min)
We did a 30 minute flight that covered all the must-see things to see in New York. On top of that, it was during the sunset and mamamiiiiiiaa …. worth the trip! And it's worth your money especially!
Morning: sunrise at Brooklyn Bridge + Dumbo and Williamsburg
Getting up early to Brooklyn Bridge is worth it! This is one of the only times where you will have the bridge for yourself (or almost). This is also the best time for photographers who want to see the mist fade into the buildings to make way for the sun (watch out for the weather). Then go to Dumbo to admire the Manhattan Bridge from the esplanade. This place is hyper famous on Instagram for those who wiggle a lot on the application.
If you want to see a Gospel Mass, I recommend going to the Brooklyn Tabernacle for 8.30am. Out of respect, do not go out before the end of Mass. Then go to the district of Williamsburg, ultra trendy and young. This is where your street art journey begins.
From Williamsburg, join the Bushwick district and continue your street art route. This is one of the most famous neighborhoods. The drawings and the artists are incredible.
It's one of the most famous neighborhoods for trendy bars and clubs. We went out at Freehold, an ultra cool American rap box. The waiting line is pretty big in front of the entrances of nightclubs. Do not be discouraged when you arrive!
Morning: Roosevelt Island
I advise you to visit the small island of Roosevelt which is between the island of Manhattan and Queens. It stretches for 3 kilometers and is perfect for ending your 5-day stay in New York City.
To get there, you will need to take the Roosevelt Island Tramway, the famous cable car. On the island, do not miss the Octagon Building, the Four Freedom Park or the ruins of Smallpox Hospital. For brunch, go to "The restaurants to try"
During the stay, we booked an apartment on Air Bnb for 5 people. Here is the receipt for you to get an idea of ​​the price:
When traveling on a small budget, it's a good alternative. The accommodations are not in Manhattan but Brooklyn is a super cool area and there are many ways of transport to reach the places you will visit during your stay. With Elodie, we also had the chance to test two hotels:
Royalton Hotel is located in the Diamond District, less than 10 minutes' walk from Time Square and major Midtown attractions. It is also close to metro stations.
As soon as you arrive in the lobby of this boutique hotel, you will have a glimpse of the design of the establishment: subdued lighting, sophisticated furniture and a warm and intimate atmosphere.
Our room had a view of the buildings and there is even a fireplace to warm you up on winter nights! As for restaurants and food, breakfast is good and the food is delicious. Here is the menu to give you an idea of ​​the dishes and prices. When you book the room, be sure to check that your breakfast is included in the price. This is not always the case in the United States.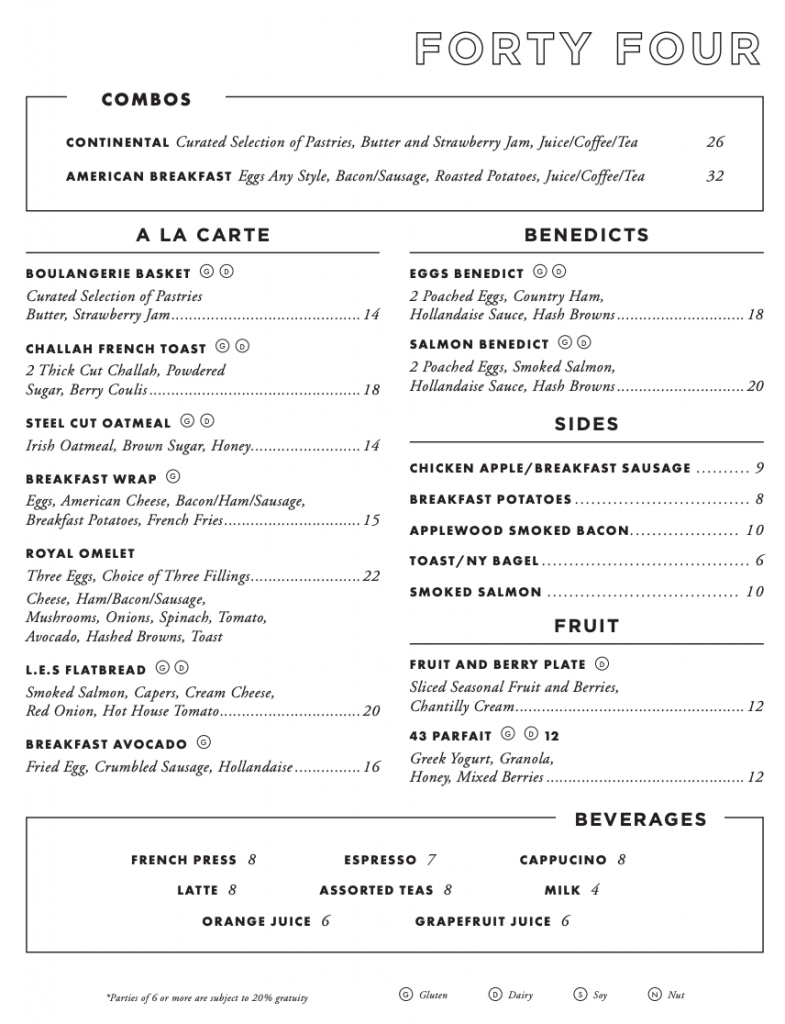 Price : from 299$ / night
It's the trendy hotel in Soho! We could also say : the place to be! Those on Instagram know it thanks to his famous luminous entrance! This 5-star hotel is located near Brooklyn Bridge and some rooms even have a view of the bridge!
The Canal Street subway station is a few minutes walk away. Nearby you will also find vintage shops and many art galleries.
In the rooms, there is everything to make your stay pleasant (television, desk, mini bar, large king size bed, marble bathroom). It was decorated under the theme of Jean Cocteau's film Beauty and the Beast. It is also one of the places famous for its cuisine. Indeed, many people go to the Nomo Kitchen for weekend brunch. I tell you about it in the section "Restaurants to try".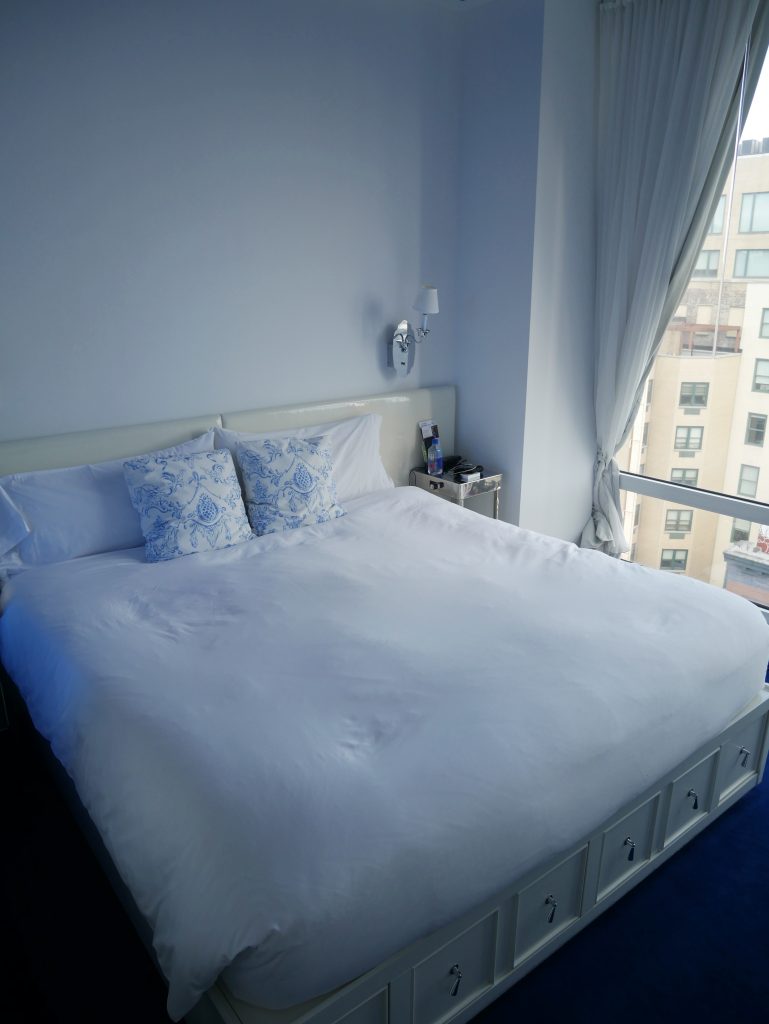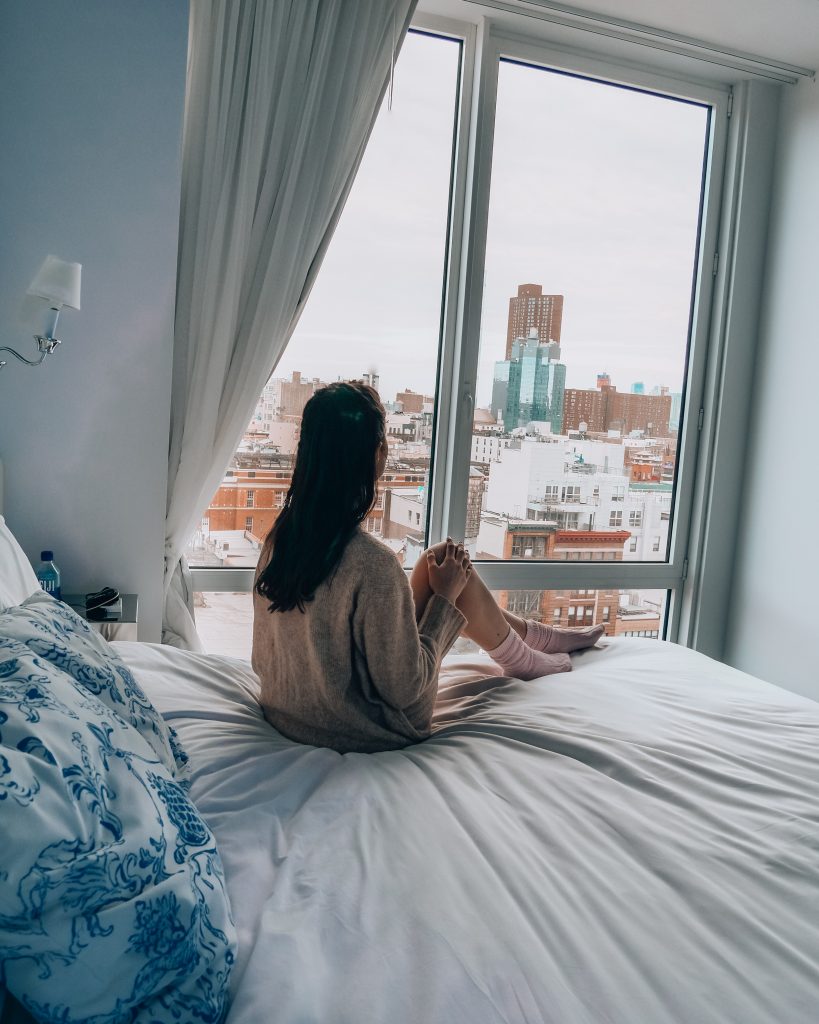 Price : from 400$ / night
Among all the places we have eaten, here are my 3 favorites:
I had heard so much about it and tested it: Nomo Kitchen brunch at Nomo Soho. In addition to serving good food, the restaurant is beautiful. Located under a glass roof on the ground floor of the hotel Nomo Soho, it offers an airy and bright space, perfect for eating.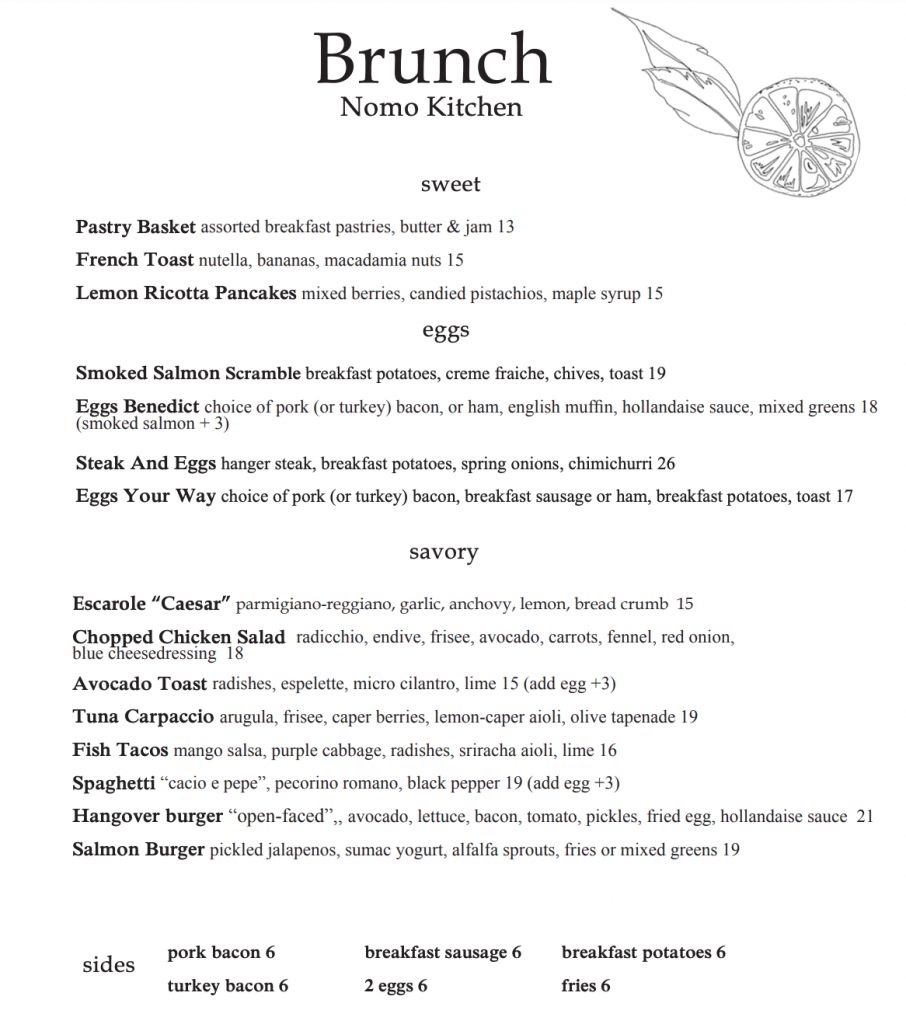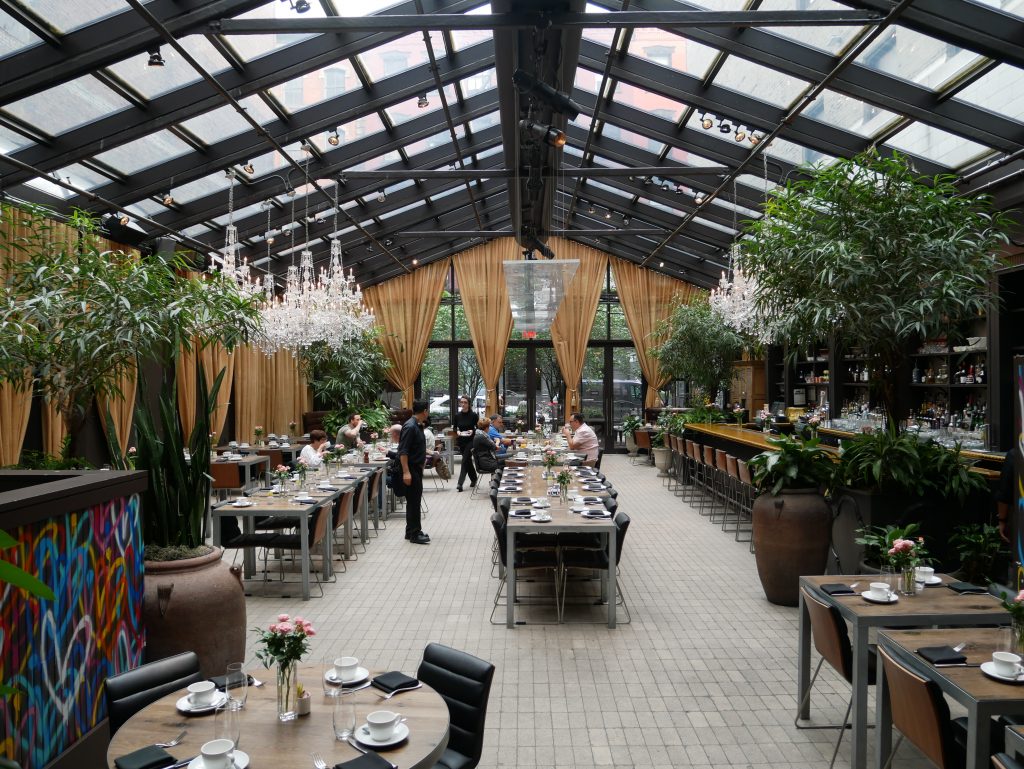 At first glance, Remi Flower and Coffee sells flowers and even offers personalized bouquets. But … it's also a coffee shop and… woh! The cafes are both succulent and beautiful! They are prepared with lavender, rose or cinnamon. It all depends on the season. Here is a quick overview of what the spring map offers: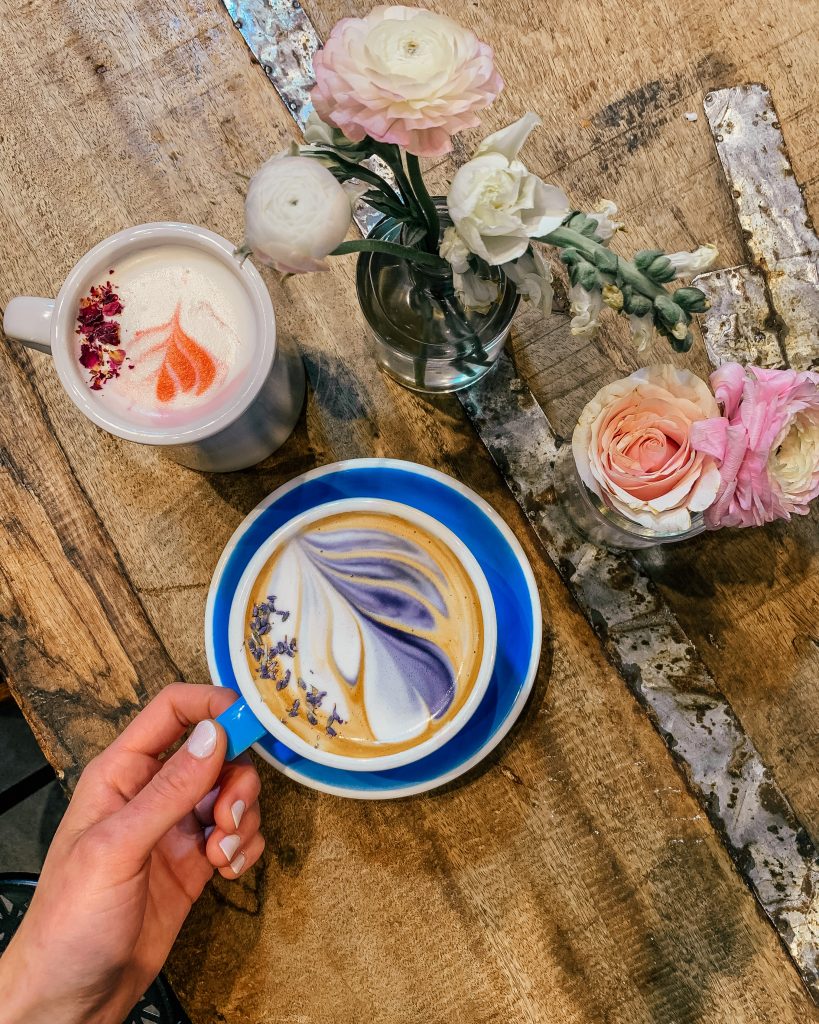 This place is trendy and cool to try restaurants and different cuisines from around the world. There is something for every taste and every color! Tacos, Italian pasta, burgers, vegan power, healthy … Everyone will find his happiness! You can take your takeaway and eat it along the Highline.