Quand je suis arrivée sur l'île, j'ai testé pour la première fois un tour en hélicoptère ! Et croyez-moi, ça vaut vraiment le coup !
——– (ENGLISH VERSION AFTER THE PICTURES)
AVEC QUI ? QUEL PRIX ?
Il n'y a pas beaucoup d'entreprises qui proposent des tours en hélicoptère sur l'île et si je peux vous en conseiller une, ce serait Corail Hélicoptères. Avec un départ de Saint-Pierre ou Saint-Gilles, vous avez avoir le choix entre plusieurs tours. Les prix vont de 95 € à 320 €. Tout dépend de vos envies, de ce que vous voulez voir et ne pas voir. J'avais choisi le circuit Excellence, avec vol au cœur des cascades (conseil : prenez une bouteille de coca avec vous pour éviter d'être malade), au dessus du volcan, des cirques et du lagon. Malheureusement, le temps n'était pas cool. Je n'ai pas vu les volcans (ils vous remboursent si le tour n'est pas complet bien sûr).
À FAIRE ? L'INCONTOURNABLE
Si vous êtes en vacances sur l'île de la Réunion, et que vous avez vraiment envie de faire un tour en hélicoptère, je vous conseille de choisir le circuit "Tour de l'île" qui vous offre un point de vue complet sur toutes les merveilles de la Réunion. Pour 280 €, vous aurez droit à 45 minutes de vol. Les hélicoptères peuvent accueillir jusqu'à 5 personnes et le pilote. Idéal donc pour vous le faire en amoureux, entre amis ou en famille. Les pilotes sont hyper cools, et vous avez même le droit à des explications pendant le vol !
C'était vraiment incroyable ! Les paysages de l'île de la Réunion sont vraiment diverses. On peut passer d'un endroit complètement désertique à des falaises rocheuses et une végétation luxuriante. Et enfin le clou du spectacle, la vue sur le lagon turquoise ! Et ça… c'était vraiment très très cool !
COLLECTION DE PHOTOS – TOUR EN HÉLICO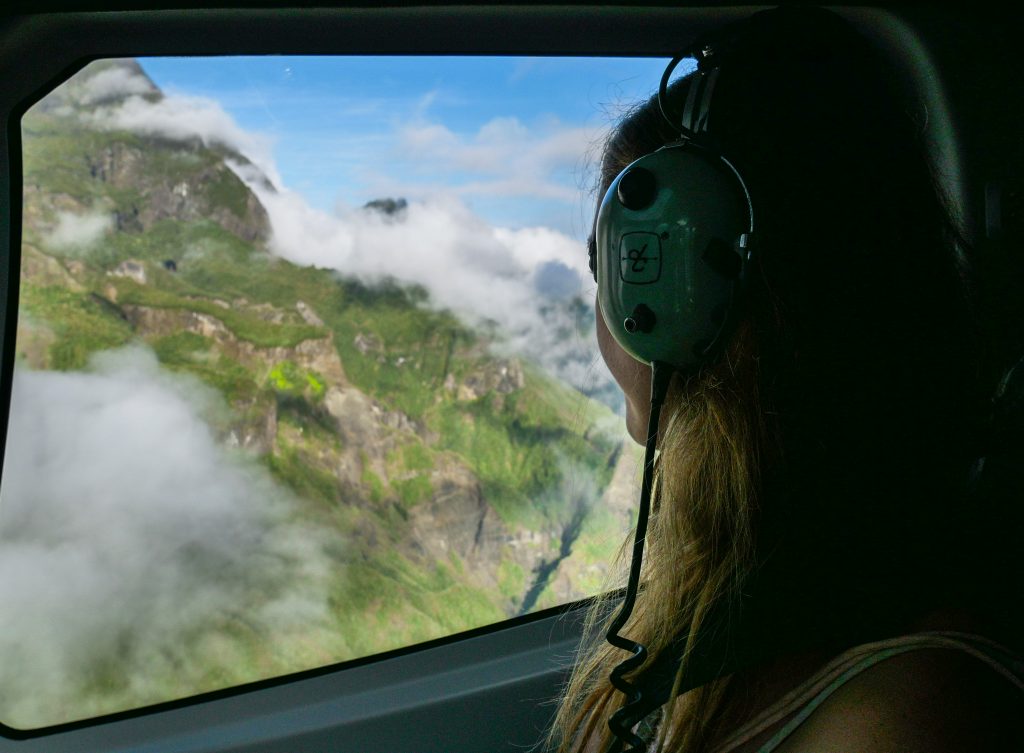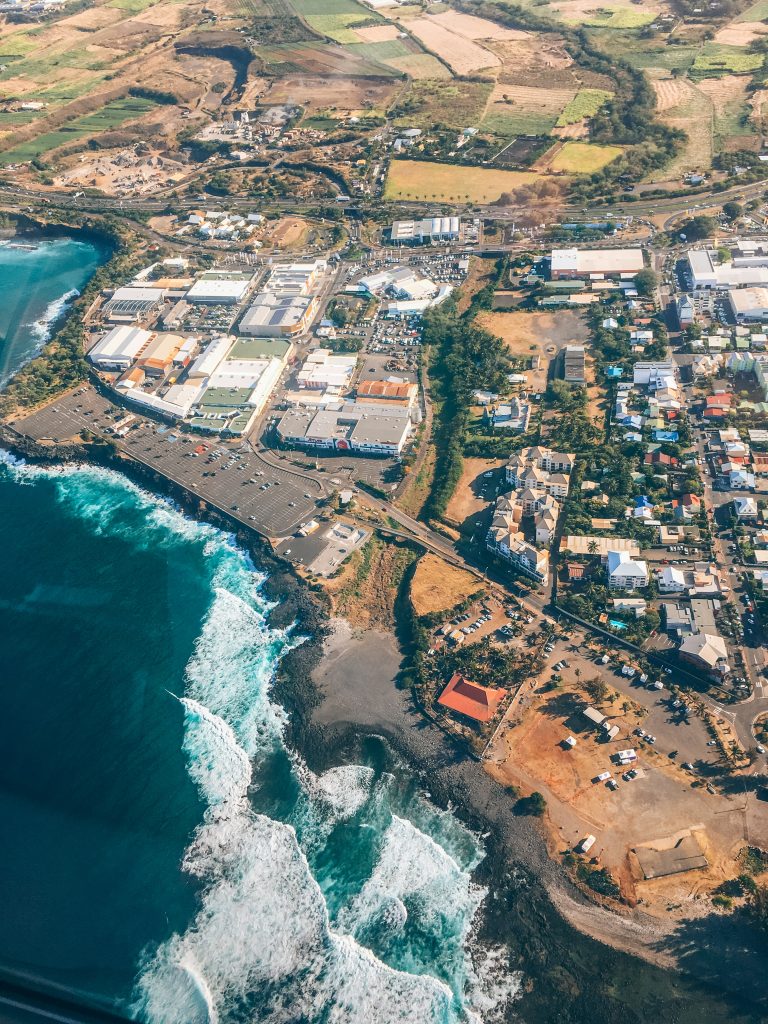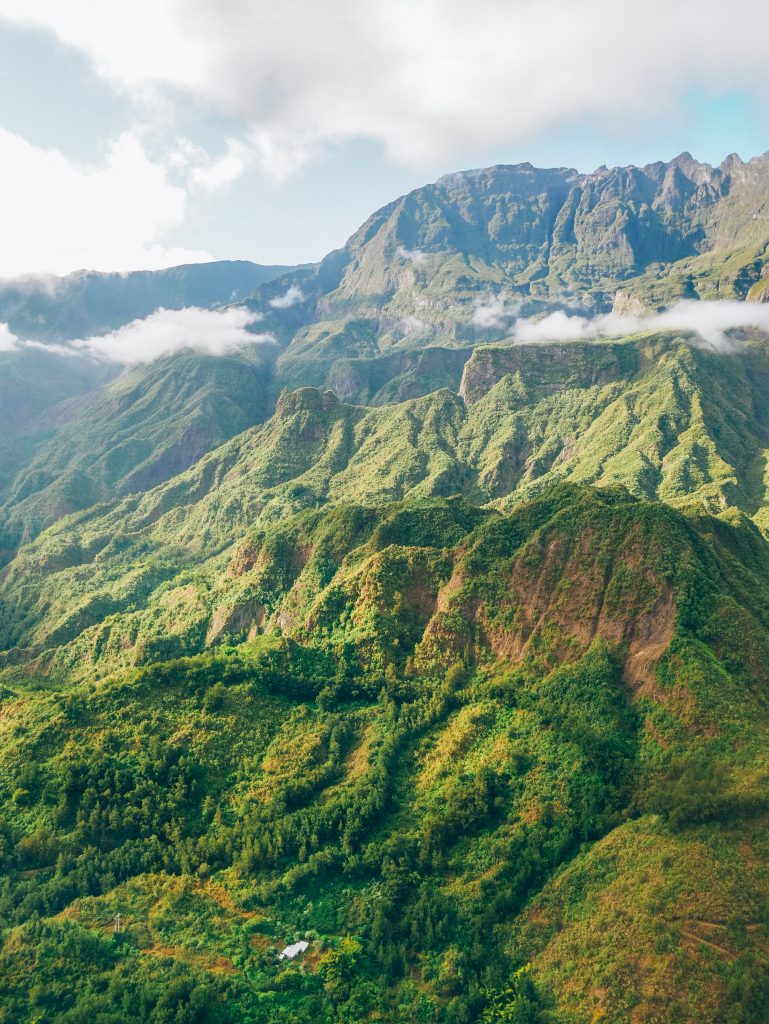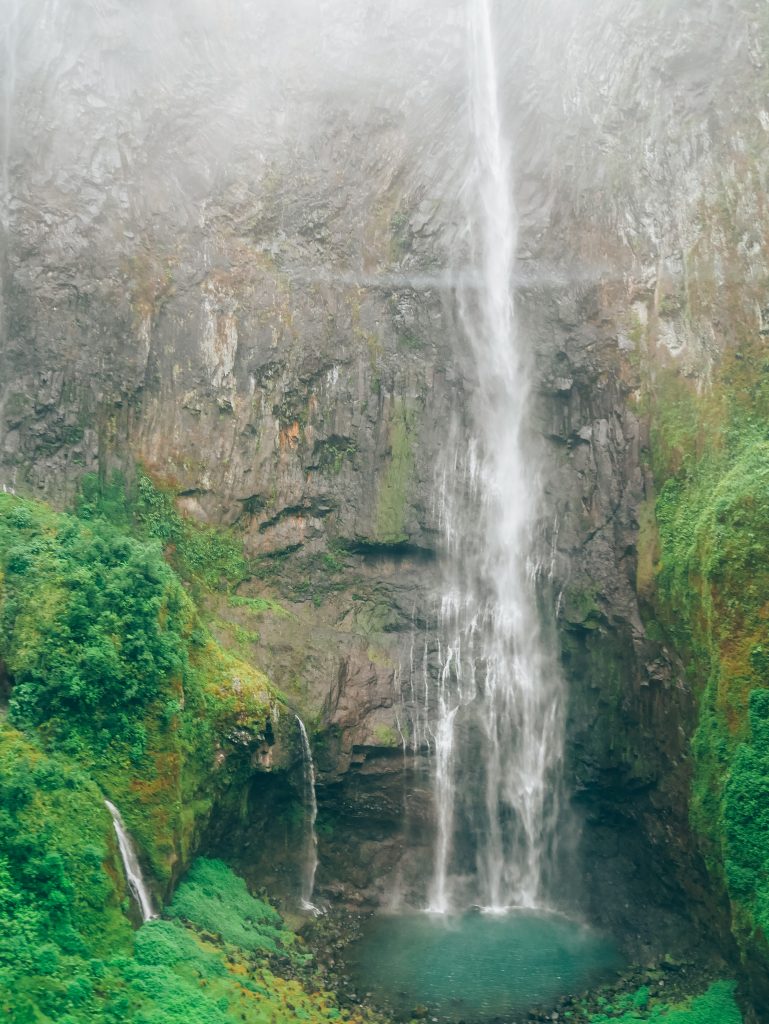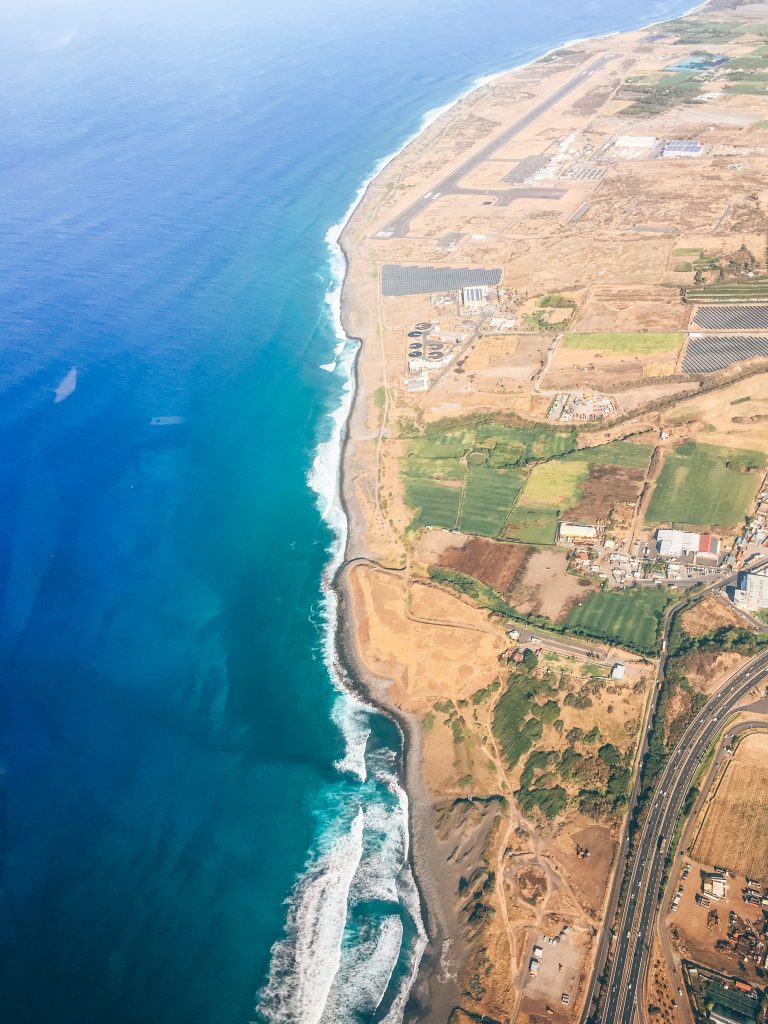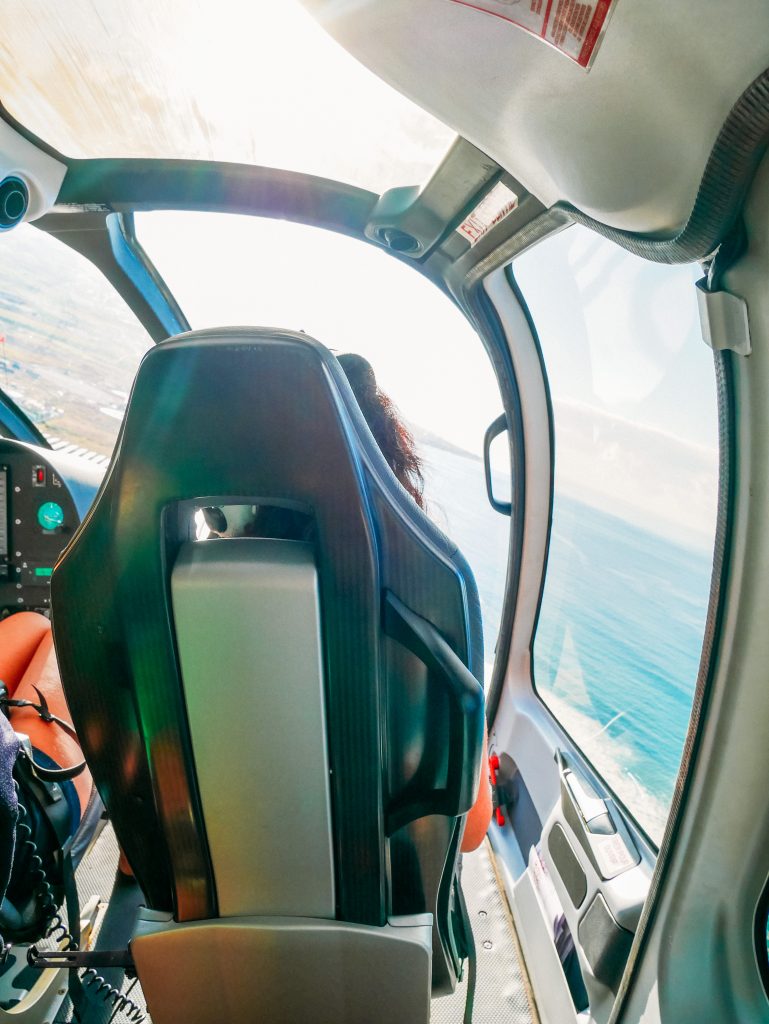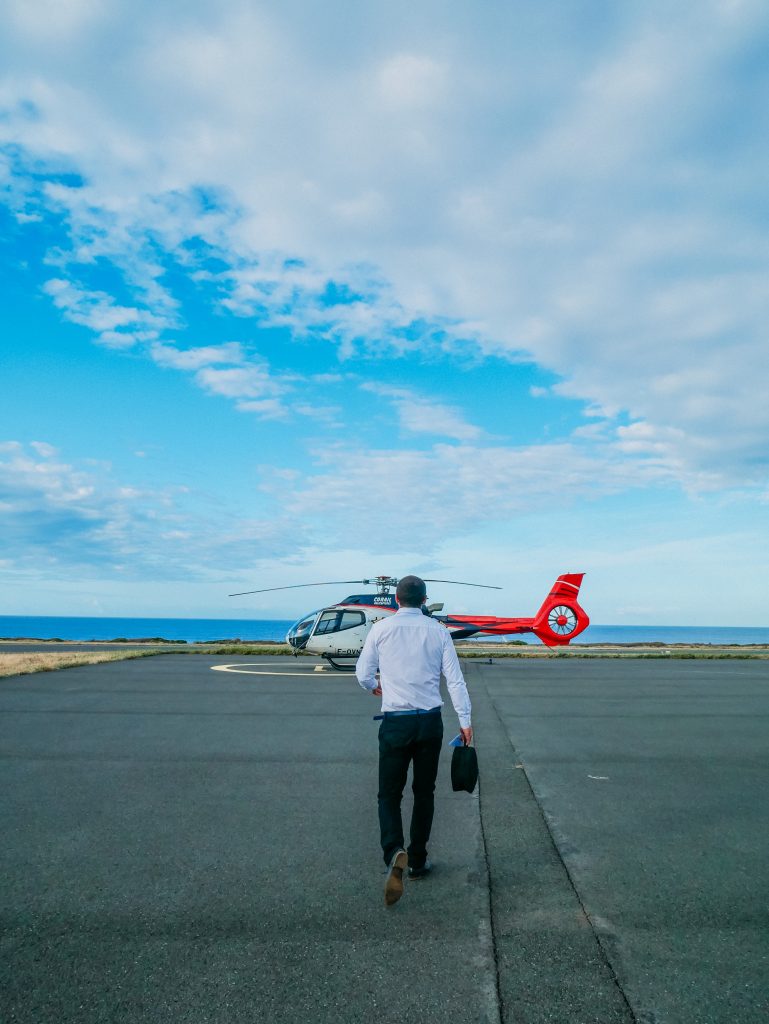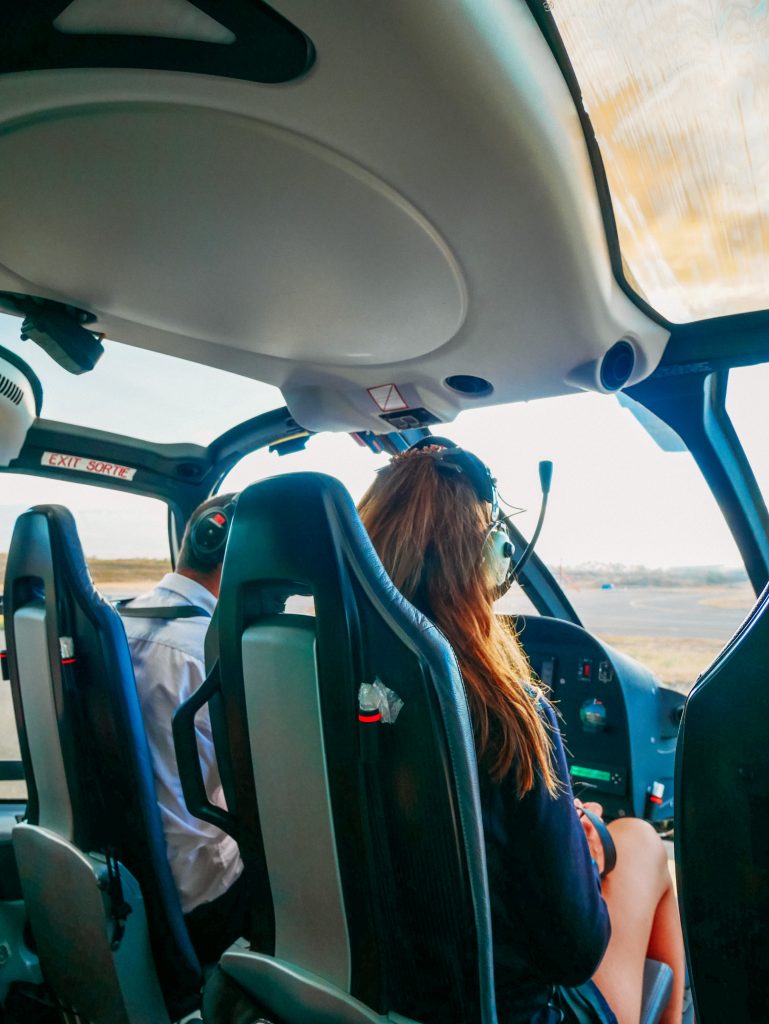 When I arrived on the island, I tried for the first time a helicopter ride! And believe me, it's really worth it!— (FRENCH VERSION BEFORE THE PICTURES)
WITH WHICH COMPANY ? WHAT PRICE ?
There are not a lot companies offer helicopter rides on the island and if I can recommend one, it would be Corail Helicopters. With a departure from Saint-Pierre or Saint-Gilles, you have the choice between several tours. Prices range from € 95 to € 320. Everything depends on your desires, what you want to see and not see. I chose the circuit Excellence, with a flight in the heart of waterfalls (advice: take a bottle of coca with you to not being sick), above the volcano, circuses and the lagoon. Unfortunately, the weather was not cool. I didn't see the volcanoes (they give you some money back if the tour is not complete of course).
TO DO ? THE MUST
If you are on holiday in Reunion island, and you really want to take a ride in a helicopter, I advise you to choose the circuit "Tour of the island" which offers you a complete point of view on all the wonders of Reunion. For 280 €, you will have 45 minutes of flight. Helicopters can accommodate up to 5 people and the pilot. Ideal for you to do as a couple, with friends or family. The pilots are super cool, and you even have the right to explanations during the flight!
It was really amazing! The landscapes of the Reunion are really diverse. You can see a completely desert place or rocky cliffs and lush vegetation. And finally the highlight of the show, the view of the clear lagoon! And that … was really very cool!
O. M-G